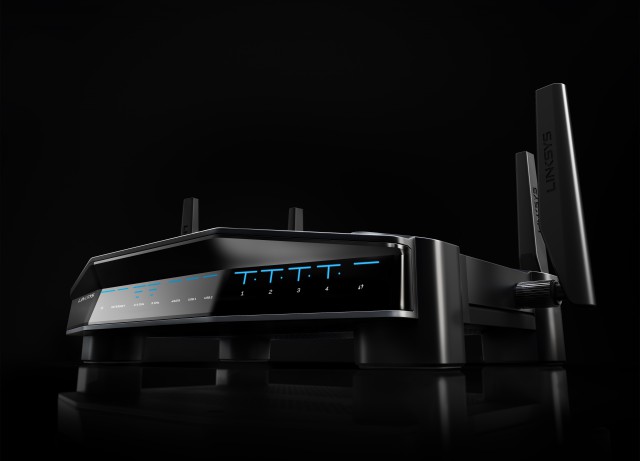 Wireless routers have come a long way in recent years when it comes to transfer speeds, but not in terms of lag, which remains a concern — for gamers, in particular. To enjoy playing a game online, low latency is needed and over a wireless connection that can sometimes be a problem. It is why some routers include workarounds for users to turn to when they run into issues.
Linksys has come up with a different approach for its new WRT32X AC3200 router, which is meant for "serious online gamers". Its software includes a number of features, part of Rivet Networks' Killer Prioritization Engine, that should help reduce latency and lag when playing games, listening to music, or watching videos online.
"We looked at the router options available to gamers in the market and realized that 'gaming' routers were just standard routers with flashy industrial design or packaging provided as 'gamer bait', but offered no real technical substance or innovation", says Linksys WRT series product manager Vince La Duca. "We knew we already had the best and top of the line hardware for gaming on the market with the WRT series; we just needed the right solution to give gamers the competitive advantage in regards to network optimization. That's when we started talking with Rivet Networks, makers of Killer networking products".