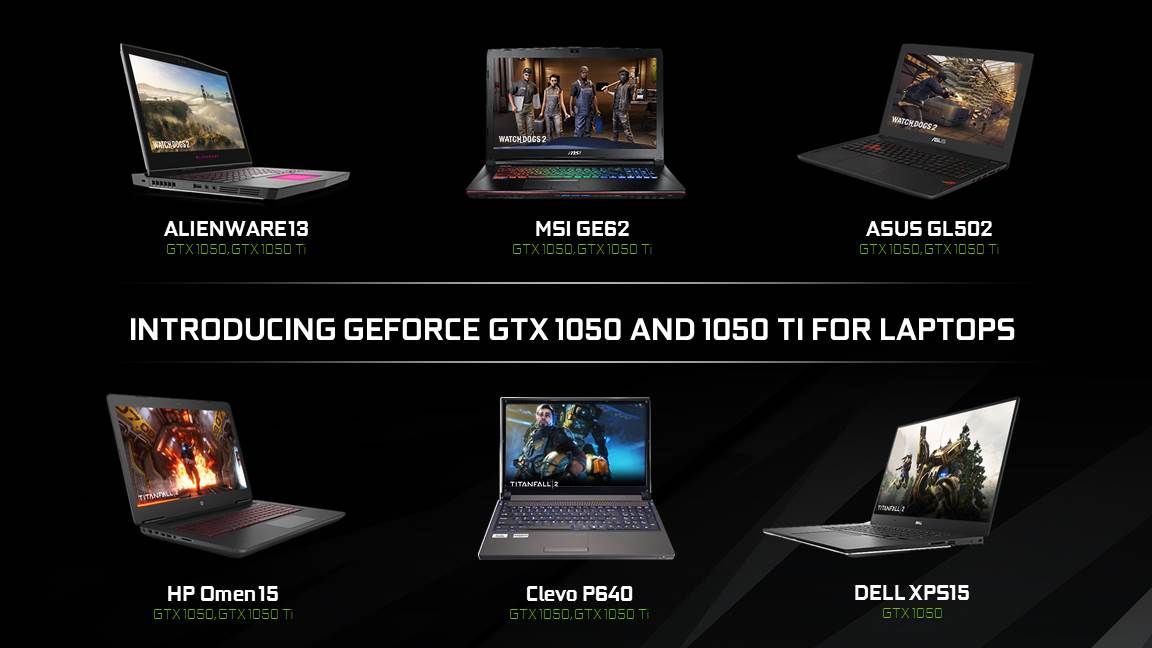 Fancy a spell of on-the-go hardcore PC gaming, but can't afford to splash the cash on a souped up, top-of-the-line laptop? Nvidia is looking to level the playing field at CES 2017 , opening the floodgate for budget games by finally officially offering laptop support with GTX 1050 and 1050 Ti cards.
The efficient cards make use of Nvidia's cutting edge Pascal technology, but dial back the pixel-pushing oomph a touch to give you better battery mileage and a healthier bank balance.
That's not to say it'll be a compromised experience however – Nvidia promises that you'll be able to "play classic and modern games at 1080p @ 60 FPS with additional support for the latest DirectX 12 features" with laptops sporting the chipsets.