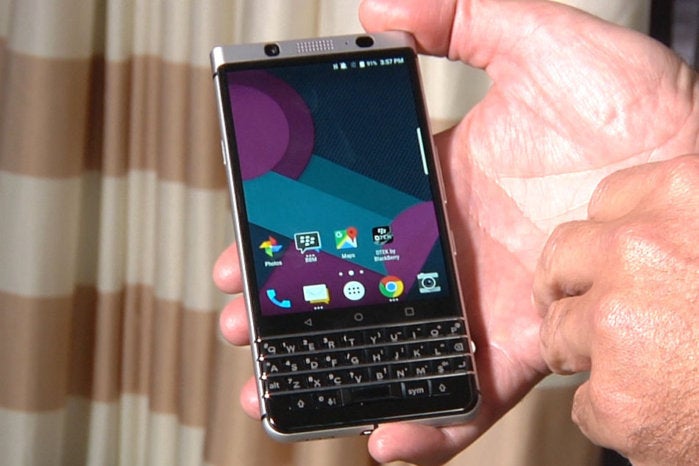 TCL Communication has big plans for BlackBerry, even though it's a brand that's been written off by many.
The China-based electronics company recently acquired rights to design, manufacture and sell smartphones under the BlackBerry name with BlackBerry's security and service software installed. The deal puts TCL in the driver's seat on hardware and the first phone under the new deal was previewed on Wednesday.
While still in the final stages of development, the new handset sports the physical keyboard that propelled BlackBerry to the top of the smartphone market in the 2000s and is the first to combine that keyboard with the Android operating system.
A BlackBerry handset developed by TCL Communication is demonstrated on January 3, 2017.
TCL hopes that combination will reverse BlackBerry's collapsing sales in North America during 2017 and return the brand to growth in 2018. That could be a tall order given the fierce competition in the smartphone market and TCL's targets for grabbing market share.
"We will create a full portfolio that can manage to challenge both Apple and Samsung in the enterprise space," said Steve Cistulli, president and general manager of North America for TCL.