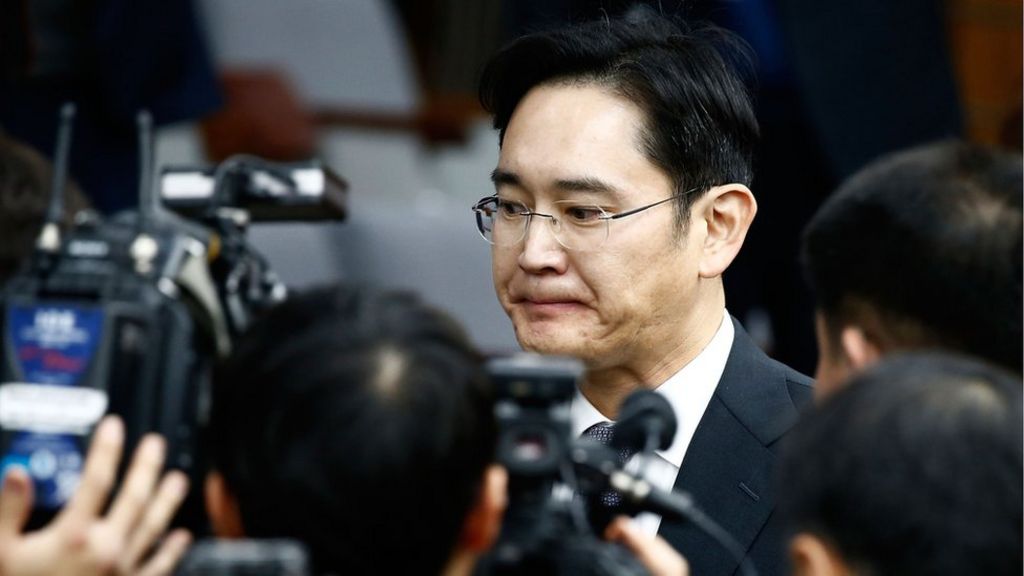 The indictment comes ahead of an anticipated decision from the special prosecutor's office regarding an arrest warrant for Samsung chief Lee Jae-yong. The decision on whether to formally arrest Mr Lee had been delayed over the weekend.
Mr Lee is a suspect in a corruption scandal surrounding South Korea's impeached President Park Geung-hye.
He was questioned for more than 20 hours at the prosecutor's office in Seoul last week .
Samsung is accused of giving donations to non-profit foundations operated by Choi Soon-sil, a friend of Ms Park, in exchange for government favours.
The donations were allegedly made in exchange for political support of a controversial merger.
Mr Lee, also known as Jay Y Lee, is currently vice-chairman of Samsung Electronics. Since his father, Lee Kun-hee, suffered a heart attack in 2014, he is considered de facto boss of the entire Samsung Group conglomerate.
Shares of key companies appeared unaffected on Monday. Samsung Electronics was up by 0.6% at the start of the trading session.
Samsung C&T shares were unchanged. That is the parent company which engages in overseas sales operations.
In the broader market the Kospi index in Seoul was up by 0.1%.