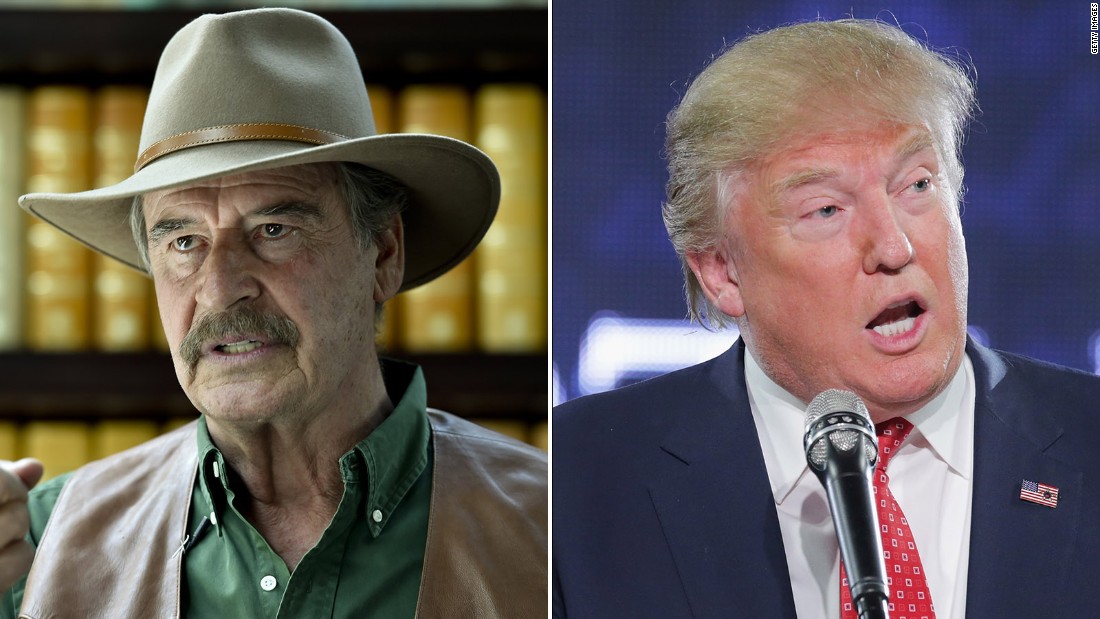 Washington (CNN) Former Mexican President Vicente Fox is back to trolling Donald Trump on Twitter, particularly as the US President-elect has waffled on his pledge to have Mexico pay for a border wall and amid questions about Russian interference in the election.
Sr Trump,the intelligence report is devastating. Losing election by more than 3M votes and in addition this. Are you a legitimate president?
Trump may ask whoever he wants, but still neither myself nor Mexico are going to pay for his racist monument.
Another promise he can't keep.
To @realDonaldTrump : The more jobs you destroy in México, the more immigrants the American people will have. Think a little!