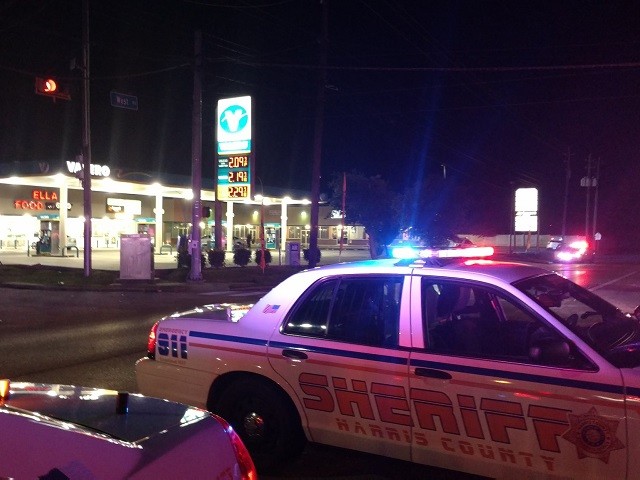 KHOU CBS11 is at the scene of the conflict where a reporter tweeted that four to five armed suspects opened fire on the deputies and are "hunkered down" behind the Valero gas station and convenience store on West Road.
It is not known at this time if any of the deputies have been hit by the gunfire or if they have returned fire on the suspects.
At least one of the suspects may be using a rifle, KTRK ABC13's Christine Dobbyn tweeted.
The standoff may have developed after an armed home invasion that took place in the area, Montgomery County Police Reporter's Scott Engle told Breitbart Texas in a phone interview. Engle posted the following on his website:
Russell is reporting at 8:10 Houston local time that deputies have K-9 officers in the area searching for the suspects.
Click2Houston – NBC reported a witness saying it sounded like the 4th of July, so many shots were being fired at police. The witness said several people were firing shots at the deputies.
The NBC affiliate reported that the residents of the home where the alleged robbery took place were transported to a hospital for treatment after being beaten.
The situation at the Valero station is developing and further updates will be forthcoming.
Bob Price serves as associate editor and senior political news contributor for Breitbart Texas. He is a founding member of the Breitbart Texas team. Follow him on Twitter @BobPriceBBTX.