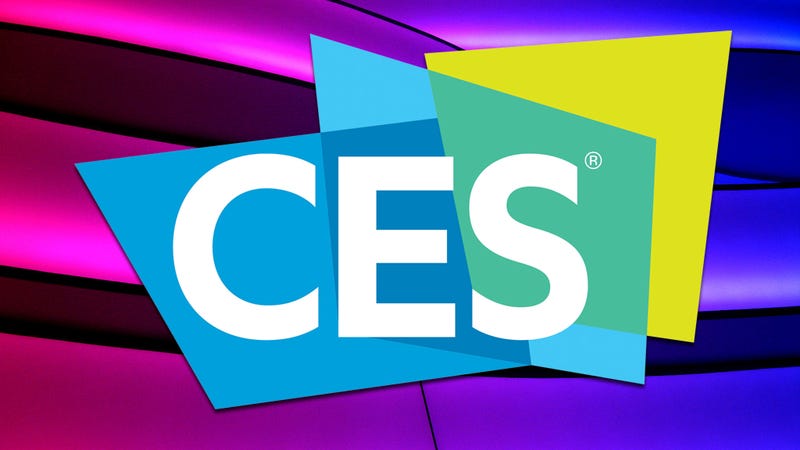 Every year, the Consumer Electronics Show hosts dozens of tech companies showing off their latest creations. Many never make it to store shelves, but it's a great way to see how technology will evolve over the coming year. Here's what you can expect in 2017 based on what we saw from CES.
The Amazon Echo was a surprising hit when it first came out , but last year Google turned up the competition by launching Google Assistant and putting it inside its own smart speaker, the Google Home. This year at CES, the gloves came off. Google and Amazon are racing to integrate their smart assistants with every gadget in your life.
So far, Amazon is winning. Soon, you'll be able to buy a huge array of non-Amazon devices with Alexa built-in, including a $140 speaker from Lenovo , several off-brand 4K TVs , a TRON-like lamp from GE , Ford cars , and a weird robot from LG among countless others.
If there's a device left in your home that Amazon hasn't put Alexa on, the company at least wants to control it with Alexa commands. You'll soon be able to control Samsung's robot vacuum , DISH's Hopper DVR , and Whirlpool's washers, dryers, refrigerators, and ovens with just your voice. You know, assuming you still have an Echo in ten years when you finally get around to upgrading your refrigerator.
Google showed off a smaller version of the same game plan. Google Assistant is coming to Android TV , including a new version of the NVIDIA SHIELD TV (and we were already impressed with the old version.) Android TV already supports Google's voice commands, but this will allow you to issue commands using "Ok, Google" as long as the remote control can hear you, even if you don't press a button first.
All of this points to one very push in 2017: Smart assistants will be everywhere. Amazon and, to a lesser extent, Google want you to view Alexa and Google as a virtual person that's in every room with you. Just speak out loud and they can help you with everything you need to do. It's an ambitious plan, but it probably has a long way to go before it's reality yet.
In 2016, 4K TVs started to hit the mainstream. While they're cheap and common enough to look at if you're already upgrading , the real future of television (and video) is HDR. HDR offers a better overall picture, a wider range of colors, and higher contrast than typical sets. This year, TV manufacturers switched their hype machines from 4K to HDR.
LG, for example, announced a new lineup of TVs that will include support for all four flavors of HDR. If you read that and thought "There are four HDR formats?" the answer is yes, but don't panic. Most TVs support one of the two main specs— HDR10 and Dolby Vision —and both are great upgrades over regular 4K video. The two newer specs— Hybrid Log-Gamma (HLG) and Advanced HDR (also called SL-HDR1 ) are aimed at broadcast video, so they won't impact your favorite movies and TV shows too much, but it will matter if you watch sports or live TV.
Luckily, TVs can support multiple formats at once. Buying a set that supports HDR10 and Dolby Vision will make cover most of the media you watch, but HDR10 is plenty for almost everything you'll need. If you really want to make sure you get the best bang for your buck, wait to buy a new TV until sets that support all four specs come down in price. You'll hear a lot more about HDR from manufacturers this year, but it might be worth waiting until the 2017 holiday season at least to buy a new set.