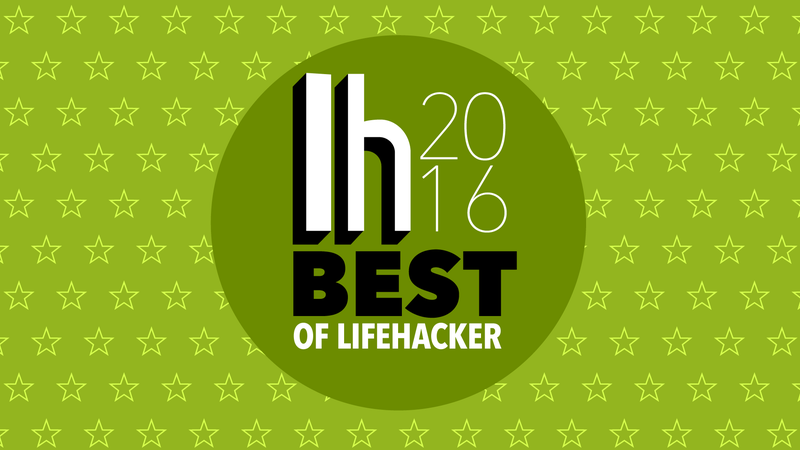 At the end of every year, we take a look back at our most popular posts to reminisce (and to help you catch any stuff you might have missed). Here's one last look at our best posts in 2016.
Step-by-step guides are our bread and butter here at Lifehacker, and you seem to enjoy reading them as much as we enjoy writing them. From start to finish, here are the best how-to guides we published in 2016.
Food is pretty important. Whether you consider yourself a "foodie" or not, you've gotta eat, and everyone can use tips on how to eat and cook better, faster, and more healthfully. Here are some of our most popular food hacks from 2016.
Whether you're building your own computer or making repairs on your house, the do it yourself attitude is always prevalent here at Lifehacker. Here are the best DIY guides, projects, and ideas we posted in 2016.
Money management isn't easy, but we do our best to break it down for you. Here are some of our best personal finance guides, primers, and explainers of 2016.
Health and fitness are pretty important topics. And you seem to think so, too. From learning how to craft your own bodyweight workout, to how little sleep you can get away with, to what it takes to fake a fitness 'before and after' photo, these are our most popular health and fitness posts of 2016.
Windows 10 celebrated its first year with the aptly-named Anniversary update this year. The free upgrade also finally ran out. Here are our biggest Windows posts from 2016.
This year, Apple gave Mac users an updated operating system and a new naming scheme with macOS Sierra, but our best Mac posts run through a gamut of topics. Here are some of our best Mac posts from the year.
There was a wide variety of topics to expound on this year. We caught Pokémon on the street, learned how to caucus and vote, calibrated our new HDR TVs, and took some smart drugs.