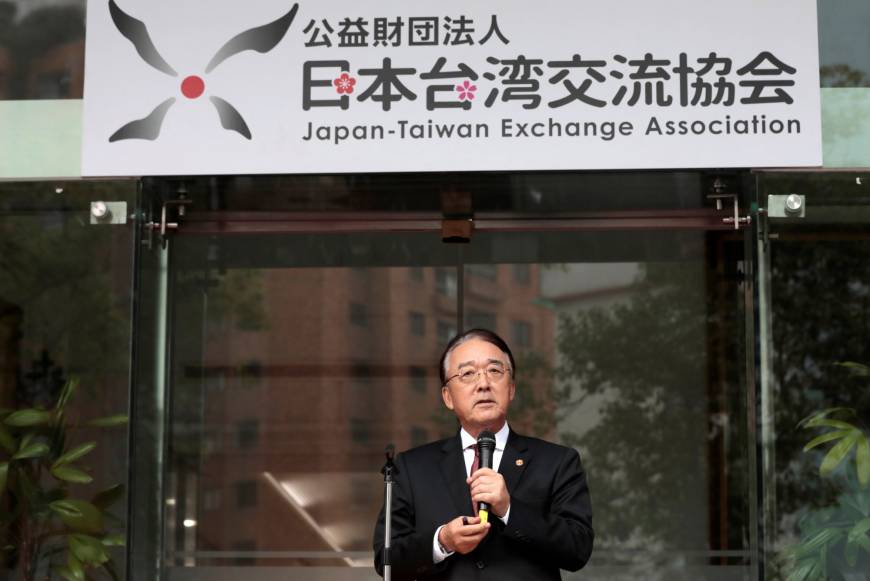 TAIPEI – Ties between Japan and Taiwan are at their best, Japan's representative on the island said at the unveiling of a new name for Japan's representative office that has riled China.
Japan and Taiwan have extensive business ties and also share concern about an increasingly assertive mainland China.
But Japan, like most of the world's countries, maintains only informal relations with Taiwan, which Beijing regards as a renegade province.
Japan has diplomatic ties with Beijing — recognizing China's position that there is only "one China" and Taiwan is part of it.
"Currently Japan-Taiwan relations are at their best, but we should take further steps to develop a good relationship," Mikio Numata, Japan's chief representative, said at a ceremony Tuesday with Taiwan's vice foreign minister, Leo Lee.
The ceremony was to officially change the name of Japan's office on the island — its de facto embassy — to the Japan-Taiwan Exchange Association.
It had been called the Interchange Association, Japan since it was set up in the 1970s. Since then, Japan has grown to become Taiwan's third-largest trading partner and second-largest source of foreign tourists.